Private Scuba Trips
Grand Cayman Dive/Off The Wall Divers specializes in private scuba trips throughout all dive sites in Grand Cayman Island. Our private scuba trips can be fully customized to suit your needs. Private Grand Cayman wall dives, wreck dives, Stingray City dives and night dives are available year round (weather permitting). Morning, afternoon, night and all day trips are available. Your private dive boat will be shared only with friends and family members of your choice.
We even offer a "resort course" for beginners, that can get them diving up to 40 feet deep in just three hours!
If needed, Grand Cayman private scuba dive adventures can include full scuba gear and wet suits. Bring as much gear or as little scuba gear as you like. Visit the dive sites you want to see when you want to see them.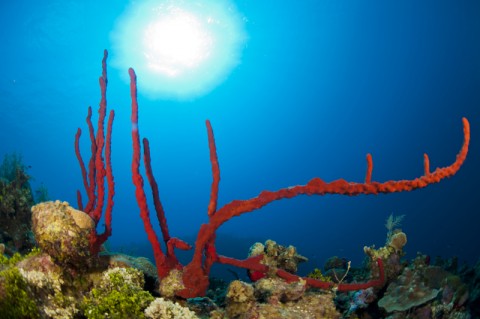 Grand Cayman cruise customers who would like to participate in private Grand Cayman scuba trips can be met right at the cruise ship dock. Enjoy a day of private scuba diving in Grand Cayman and get back in plenty of time prior to your departure time.
Prices for these private Grand Cayman scuba trips include all scuba gear, guided underwater tours. Please call us now to arrange your private dive experience and for private scuba trip prices.