Favorite Links
ACCOMMODATIONS
The Beachcomber
Interested  in "luxury", the Beachcomber in the heart of Seven Mile Beach offers you an exquisite view of the ocean and a wonderful stretch of sand. Here, you are across the street from a supermarket and  several fine dining establishments – Edoardos (Italian), Copper Fall Steakhouse – as well as being close to shopping, the Ritz Carlton and more relaxed eating establishments (Eats/Legendz, Sunshine Grille @ Sunshine Suites and Canton).  Unit 18 (4th floor) is a 3BR unit owned by Ambrose "Bo"  W. Givens, Jacksonville, FL,  and the property is available to rent by contacting the Beachcomber (click photo) – you will not be disappointed.
George Town Villas #303
Marilyn & John Metcalf are the owners of unit #303 at George Town Villas.  This 3rd floor location offers a 2BR/2BT that had recently undergone some changes with upgraded furniture.  The walls are adorned with ocean photos taken by the Metcalfs over the past year.  You can learn more about this property at www.vrbo.com (code: 207000).
Boggy Sand Road
Boggy Sand Road in West Bay is one of the elite addresses in Grand Cayman, and is home the condo, Windsong.  This 3B/2B unit is only one of four units in the small, private complex, and is located on a beautiful, private stretch of 7 Mile Beach. Ms. Julie Soar and her husband Dan Bell call Boggy Sand Road "home" when they visit, but otherwise, would love to have you enjoy "their home away from home."
Learn more about this location by visiting MyGrandCaymanVacation.com
EDUCATION
BLACKFISH, an edge-of-seat documentary, that spotlights Tilikum, Sea World's killer whale that took the life of senior trainer Dawn Brancheau in early 2010.  Let the truth be known – we believe you will change your thoughts about Sea World and similar "entertainment parks".
Learn more at blackfishmovie.com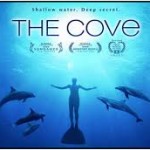 THE COVE was the start of the "education revolution".  Every year on September 1, cetacean are driven into a cove in Taiji, Japan.  Here, helpless dolphins and other large cetacean are killed. See this stunning documentary and educate yourself, so that you can better educate your family and friends on what has become to be known as "dolphin abasement" parks.
How can you help – do not buy tickets to Dolphin Discovery, Dolphin Cove, Sea World, Marineland and the likes thereof!
INSURANCE
    If you do not have insurance to cover you as a diver – GET IT.  You can view all programs here, but make sure you and your family do not leave home without some type of coverage.  NEW!  Short Term Dive Accident Insurance (STDAI) is now available when diving the Cayman Islands!  Do you not carry full DAN Insurance?  Do you only dive once a year?  Insurance can be purchased for a 10-day period or 30 days. "Spend a little to save a lot".  See the staff at Off The Wall Divers or the staff at The Lobster Pot Dive Center. (This is valid only when diving the Cayman Islands and is not available to divers over 70 years of age).
Learn more about Divers Insurance at diversalertnetwork.org
TRAINING :

PUBLICATIONS :