Experience the best scuba diving Grand Cayman has to offer
Founded in the early 1990's, Off The Wall Divers was one of the first small operations to provide scuba diving trips around the walls and reefs of Grand Cayman. Today, the company continues to provide unmatched experiences. We cater to computer divers, offering extended bottom times with an ample surface interval that will permit a safe, lengthy second dive.
The company has opted to remain simple and operate only two boats. We have the option to trailer the boats or run it to different areas of the island, pending the weather conditions.  We generally take six  divers per boat, but can handle eight. We have fun and enjoy showing "our office" to divers that visit Grand Cayman.
Why are we the best small-group scuba diving outfit in Grand Cayman? Just take a look at what our scuba divers are saying about us.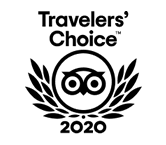 I have been lucky enough to dive many places in the world and with lots of different dive operations. Off the Wall Divers is BY FAR the best operation for many reasons! …Their gear, which I used all week, is top notch! The boat only takes out a small number of divers so you always feel like you are getting a private dive tour! Tom, Kelly and Meghan are all amazing and quick to point out unique fish and little critters that would have been missed otherwise. …Dive with Off the Wall Divers. I promise you will be happy you did!
Lisa B.
Our family has been diving in Grand Cayman for over 35 years. Off The Wall provides the best dive experience on the Island. They have a well tenured and friendly staff. Their attention to detail, safety and your needs are unsurpassed.
Scott H.
Great diving operation-early morning dives-take care of all your gear-extremely professional divemasters. Will definitely dive with them on every trip to C.I.
Why Scuba Dive With Off The Wall Divers?
---
Non-smoking staff/boat
Instructor/DM in the water on every dive; and quite often, three staff on the boat to accommodate eight divers maximum
Customized, flexible, relaxed and FUN diving atmosphere
Daily trips to the walls and reefs in Grand Cayman
Complimentary computer to maximize bottom time.
Freedom to dive as a "buddy team"
Photographers/videographers welcome
DPVs are now available for rent (shore excursions)
Nitrox tanks available upon request – 80cf and 63cf tanks
Night dives
Avoid the crowds and dive with a small group
Off The Wall Divers does not support "dolphin attractions" and we encourage all who care not to support the likes of Dolphin Discovery and Dolphin Cove in the Cayman Islands!